Estimate Plumbing Works
A professional plumber from our company has many years' experience in the plumbing industry. An estimate is a price stated b plumber to a client according to the experiences had on addressing the same issue. Our plumbers can provide you with a written estimate for the work to be done and the schedule that will be convenient for our amazing clients. They can provide the accurate estimates for all the plumbing services that we provide. Be it installation, maintenance or repair. Our company plumbers ensure that the estimate is put down in writing in case the recorded will be needed in future.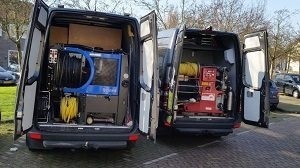 Estimate Hours
Our company provides the days that estimates can be carried out for our clients to be from Monday to Saturday. Our clients are free to make an appointment at any time that suits them. Our professionals can arrange estimates that are outside of these hours. The written estimates will be posted to the client within a few hours of our plumber's visit and are valid for a long time. For estimates that are considered to be for a very urgent work, the estimates can be arranged promptly and the work would begin immediately.
Estimate Appointments
The work of the plumber of our reputable company will be to assess the work and provide you with a detailed description of the estimate. In addition to the detailed description, our plumber will provide you with a full breakdown of the costs and organize a schedule. The plumber will also oversee the work that is being done on the client's job and keep the client updated on the progress being made. Our company is always open to serve our clients anytime; day or night when it comes to providing an estimate of the plumbing work to the client.