Plumbing Issue
We tend to have many clients calling now and then and those who visit our branches. They come with different plumbing issues. The first thing we do is to determine their plumbing issue. The clients explain to our professionals what they need or their problem. Our plumbers determine if the issue falls under maintenance, repair or installation and at times two or all of them. They will then consult the team to solve the issue will determine the type of plumber from their team the client needs and the number of plumbers needed according to the level of work described.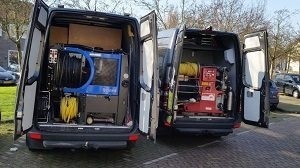 Service
Once they get to the house of the client, our plumber is directed to the plumbing system or where the issue is. If it is an installation problem, our professional determines where the pipes have to be laid, installs the piping system and test the system to ensure its safe and working properly. For a maintenance problem, our maintenance problem takes care of the servicing and will be frequenting the house for servicing for every 3 to 5 years depending on the client's need. A repair problem, our professional determines the cause of the problem, solves it and then test to ensure that it is back to normal. If the client's problem is more than one, then there will be more than one profession for the service to be fast.
Payment
The charges of our company's services are very affordable. Our policy recommends that the plumber and the client discuss and agree on the charges. The options are laid out for the client to choose the one that seems comfortable to pay. Our servicers are performed well and after these services are done and our client is satisfied with the work. The client pays and our professional leave the home.