Plumber English
We live in a multilingual world and communication is the key to getting any work done. Have you ever faced a situation when you have hired a professional for a service who was not well versed with English or spoke in his/ her native tongue? From describing your problem to understanding the possible options to fix it, you can be stuck! With people flocking from many parts of the world in our country doing jobs as servicemen like plumbers, finding an English speaking plumber has become a challenge!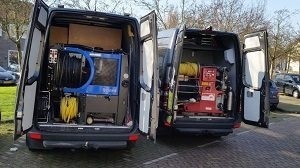 Fret no more! Our company has a handpicked range of professional plumbers who are not only trained and certified at their job but also fluent with English so that communication does not become a barrier in your service!
When you hire services from us, not only do we give you a quality assurance and guarantee but also make sure that you have the most hassle free experience, starting from booking an appointment to after- service care. Our team of plumbers is trained to be courteous along with being experts at their work.
The icing on the cake is our vast network, which ensures that we have a team mate near your house at disposal to take care of your trouble!
We are working throughout the week and twenty four hours a day to make sure that your days don't get disturbed and your night don't turn sleepless due to plumbing problems!
And we provide all this to you at very affordable prices!
So what are you waiting for, book your appointment with an English speaking plumber now!
For all plumbing services and English speaking plumbers, just contact our company through phone or email us.