Work and Schedule
Our company ensures that our amazing team of master plumbers attains the standards that are expected of us in a contract in terms of the finished work with the scope of the project specified. The finished work includes the piping system, septic systems, fixtures, water heaters, gas lines and any special responsibilities for the features such as pools and built-in fish tanks. We do what is expected of us professionally and ensure we follow the work schedule to the latter. Our professional team works within the time frame that the contract has specified and never disappoints when it comes to the outcome. We include some margin of error in the time frame but best assured that we never need it.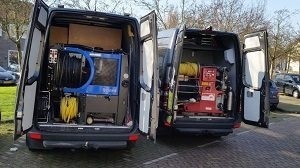 Cost
Our company allows the cost basis of the contract to be spelt out such as the estimate, cost, time and the materials, and the remittance schedule to be specified. The billing scheme to be used on the contract, the laws of the state should allow contractual agreement on that basis. Our company appreciates down payments for materials, penalties for falling behind schedule or incentives for on-time completion to be stipulated before the commencement of the contract. Our professional team submit invoices and any supporting information that is needed to document the expenditures.
Other Considerations
Some contractors request down payments so that they would be able to purchase the fixture fittings and materials but our company advise our clients to purchase these items from our company's specifications and have them delivered at the job site. This move enables to retain a greater control of cash flow and project completion. Our company ensures to meet the timeliness milestones of the contract. We accept the contract's specification of the permits that our plumbing subcontractor must obtain.