Maintenance
Plumbing systems are systems that are prone to break down anytime no matter how good they were installed. Systems such water supply systems, boilers, central heating systems and drainage systems have high chances of stopping to work correctly. Therefore our maintenance team offers a frequent serving of the plumbing systems to ensure they are working correctly and are safe to the user. The team is responsible for checking up on the systems by calling the clients regularly and going to the premises on a regular basis too to service the systems. Without constant servicing of the systems, a client will experience huge losses when they break down. Better safe than sorry!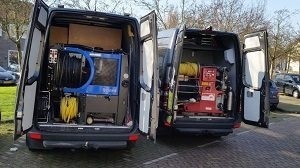 Repair
No matter all the efforts one puts on to the systems to prevent them from breaking down, on one way or another they end up breaking down. In addition, some are due to recklessness, while others due to using for a long time or some breakdown all of a sudden. Our company's repair team always work round-the-clock to help in such a situation. When a system breaks down, it may cause more damage when it is not taken care of by a professional or a master plumber. Our company offers the best repair services for our clients and test the systems to ensure that they are back to normal before the breakdown. Our company uses the best tools to ensure that the breakdown doesn't backfire on the client and for a satisfactory and healthy environment.
Installation
At times in new constructions, the design plan misses out to include the design of the piping system. This calls for a professional licensed plumber to come in handy. Our plumbers help to determine how the pipes will be laid, install the piping system and test to ensure it's working.