Toilet Plumbing Problems
Facing problems in toilet blockage, flushing power or new installation of toilets contact us. Our experts will manage to give you the best solution. We understand the problems and offer you the best solution as toilet maintenance is the primary part of our daily life. Some toilets are well designed without any major issues of clogging. We provide 100% satisfaction guarantee and comfort with our services and our substances.
Since incorporated in 2005 our company has maintained its goodwill, reliability, fastness, in the market for best plumbing services. No other service provider is as efficient and organized as ours, along with that we use good quality equipment so that we could fulfil the requirement speedily.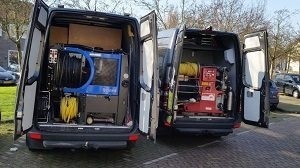 Common Issues in toilet plumbing
1. Trouble in leakage of toilets after flushing.
2. The constructed way of a toilet design.
3. Drainage installation should be properly done.
4. Uses of chemicals for those parts make plastic and rubber more breakable.
Our ways to manage toilet repair
• If water is flowing continuously after flushing then your toilet is leaking.
• New toilet installation requires when it has been years to your toilet as it starts losing its cemented surroundings.
• Daily wastage of tissues, solid waste, could be a reason for blocked toilets so try avoiding waste like tissues to flush in toilet.
We provide annual maintenance of pipelines within a reasonable scale. Our experts analyze the cause of the problem and fix appropriately that is why we are quick to our services. Our plumbers are available 24×7 hours contact anytime for blockage issues or any other service we are at your door step. So we provide annual drain cleaning services so that it won't affect your housing drainage.
To enquire about our company's projects, please contact us.