Call plumber services
Panic is the first button that gets activated in case of any water problem at our homes or office! Be it a leaking tap or water heating trouble, it directly affects our daily chores and comfort. And if you have ever faced a situation like this which requires professional intervention by a plumber you know the amount of energy needed to find a good plumber, getting an appointment at a mutually agreeable time and then paying a bomb for the services!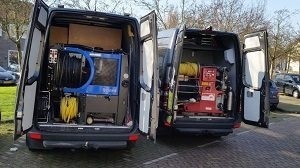 We are here to break this cycle! Now the only button you need to press is our contact number and we will provide you the services of trained and certified professional plumbers who will visit you at a time of your convenience and complete the service to your satisfaction with a guarantee and at the lowest possible price!
What more! We are working across the week on all days and provide our services at any time – truly serving you 24 x 7! We have our experts spread out to every single corner of your city making sure you get the fastest solution to your problems.
No more you have to panic at the thought of any plumbing problem, just call us, sit back and relax as our professional expert plumbers come to your house and fix all your plumbing problems. No problem is too big or too small for our trained experts as they understand your needs.
Our work speaks for itself and for more details you can read testimonials from our happy customers on our website.
Stop worrying, pick up the phone and call us for the best plumbers in town!
For all types of plumbing services, just contact our company through phone or email us.