Clogged pipes
We have solutions for clogged pipes some clogged pipes are minor can be handled with a plunger. For more complicated issue pipes need to be cleaned and healthy environment people try to avoid blocked drains, they use types of chemicals acids to unblock the drains but that could be done for smaller blockages, get permanent solution with our service. Daily wastage of sink, debris, bathroom vacant into a sewer which is a reason for blocked drains.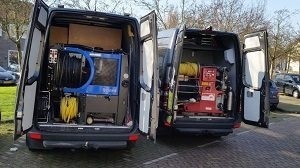 A sewer line clog could lead to a raw sewage backup coming out of the drains, which could lead to significant damage to the home and an expensive sewer line repair or replacement.
Causes of clogged pipes
Corrosion of pipes is the reason behind pipe clogging. Fluctuation of water, salt, solid waste low to high can cause corrosion of pipes. As we know collection of waste in the drains is due to hairs, soaps, waste of kitchen & solid waste get collected in the drain which leads to blockage of drains.
Our plumber expertise
Our plumbers diagnose the problem of blockage if other than that we change the pipes so that it won't affect in future. Our plumbers are available 24×7 hours contact anytime for blockage issues or any other service we are at your door step.
Pipeline maintenance
Cleaning of pipelines is a major part of our services to make pipelines unblocking the drains. We provide annual maintenance of pipelines within a reasonable price. Our experts analyze the cause of the problem and fix appropriately that is why we are quick to our services.
If your problem is more than a simple blockage, our company's professionals can diagnose the issue and repair or replace your drain or sewer lines if needed.
To enquire about our company's projects, please contact us.