Drain Works Services
The drain works our plumbing company provides are many. Our plumbers can dig trenches and lay storm water and sanitary drains. Installation, connection and testing of underground sewerage systems. We locate and clear clogs in underground drains. Installation of grease taps. Our plumbers cut and seal disused drains. There are repair and replacement of below ground drains. Installation of onsite disposal systems. Overflow provisions installations which include reflux valves and overflow relief gullies. Installation of inspection shafts and drainage vents. We install drains and ensure the use of adequate support systems. Our company has the best professionals for drain works.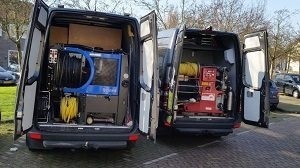 Best Option
Our company offers a 24-hour emergency service that is available 7 days a week. Since we love our customers, we offer free estimates on drain cleaning services. Our professionals do not disappoint because we have specialists in tough-to-clear and clogged drains. Our company has many years of experience in the sewer and drain field, therefore we do not settle for less but to provide the best services at very affordable prices. Our company is fully licensed and insured in this sector thus all the work is guaranteed. You can trust us to deliver the best and quality services to our clients.
Contact Us
For our customer's convenience, we have established branches of our company all over to ensure that the drain works needs of our clients from all the places will be taken care of. Just a call away! Our clients should feel free to call us anytime, day or night, and we will be ready to help out to the best we can. In addition, the drain works services that our company are ranked among the best of best and we offer them at very affordable prices. Finally, just visit us anytime.