Plumber website
The internet is the answer to all our problems. From who should you marry to where can I find a good plumber, Google has the answer to all of life's questions. While we cannot guide you about exact traits that you should look in your life partner, we can guide you about the top 5 things to look out for in a Plumbing website before you jump to hiring them or availing services from them. Here is our take on the must haves for a plumber website: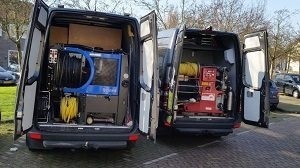 Team Info
Clear description of the qualifications of the plumbers hired by them to provide service should be mentioned along with necessary qualification or training details. This helps is quality assurance.
Availability
What timings are the services available? When can you get the earliest appointment? These factors help in establishing promptness and accessibility.
Location
The website should mention the areas catered to as well as the location of the service provider. If the service provider is far off, the factors of delay and increased expense of travel by service provider or plumber needs to be ascertained.
Charges
Whether the company charges hourly rates or a fixed rate for a particular problem to be solved
Testimonials
These help in guiding the customer about previous experiences of people with the company and its plumbers.
Our company deals with certified and trained plumbers providing service all across the city, 24x 7! We cater to all your plumbing needs at affordable rates with assured quality of service!
For all plumbing services, just contact our company through phone or email us.